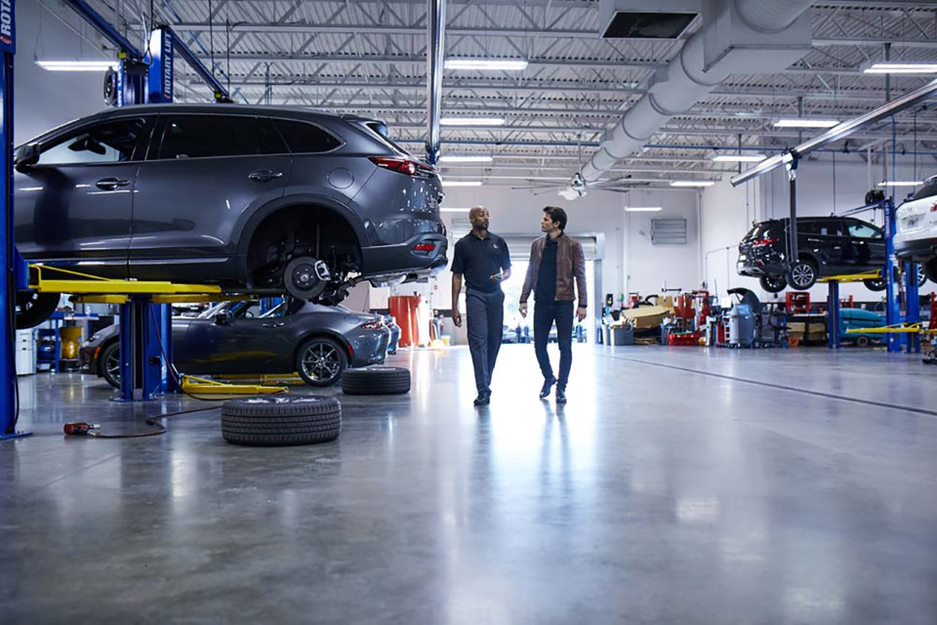 Do you own a new Mazda vehicle? In order to keep your vehicle running and looking like new, make sure to schedule routine service at our Mazda service center at Blaise Alexander Mazda of Hazleton. Here's a guideline to keep you on track.
Every Six Months (or 7,500 Miles)
We encourage you to schedule routine maintenance every six months (or 7,500 miles). Keep in mind, these maintenance tasks should be part of every maintenance visit from here on out.
Replace the engine oil and oil filter
Rotate tires
Lubricate all locks and hinges
Every 12 Months (or 15,000 Miles)
Every year, or essentially every other maintenance appointment, you'll want to add an inspection of your disc brakes to your visits.
Every 24 Months (or 30,000 Miles)
Your vehicle will require a more thorough inspection every two years. These maintenance tasks are necessary to ensure that your vehicle is functioning efficiently.
Replace the cabin air filter
Inspect the fuel lines and hoses
Inspect the brake lines, hoses, and connections
Inspect the steering operation and linkages
Inspect the front and rear suspension, ball joints, and wheel bearing axial play
Inspect the driveshaft dust boots
Tighten the bolts and nuts on the chassis and body
Every 48 Months (or 60,000 Miles)
Inspect the hoses and tubes for emissions
Every 75,000 Miles
Replace the spark plugs
Audibly inspect the engine valve clearance
Every 120,000 Miles
Replace engine coolant (then replace every 60,000 miles thereafter)
Keep in mind, there is a multitude of factors that can affect your maintenance schedule, including your driving patterns and the conditions you drive in. We encourage you to consult with our trained technicians at Blaise Alexander Mazda of Hazleton to ensure your vehicle gets the care it needs. Reach out to our team today!